ALL HOSPITALS | ALL SPECIALTIES
ALL PATIENTS  
ONE WEEK DATA COLLECTION 
GlobalSurg | CovidSurg Week is an international prospective multi-centre cohort study that aims:
(1) To determine the optimal timing of surgery following SARS-CoV-2 infection;
(2) Determine assess key global surgical indicators, such as postoperative mortality.
All hospitals can participate in this study, including hospitals that have not admitted SARS-CoV-2 infected patients.
All patients (from all specialties)

undergoing a surgical procedure done in an operating theatre will be included

(any SARS-CoV-2 status).
All collaborators

will be included as PubMed-citable co-authors on resulting publications.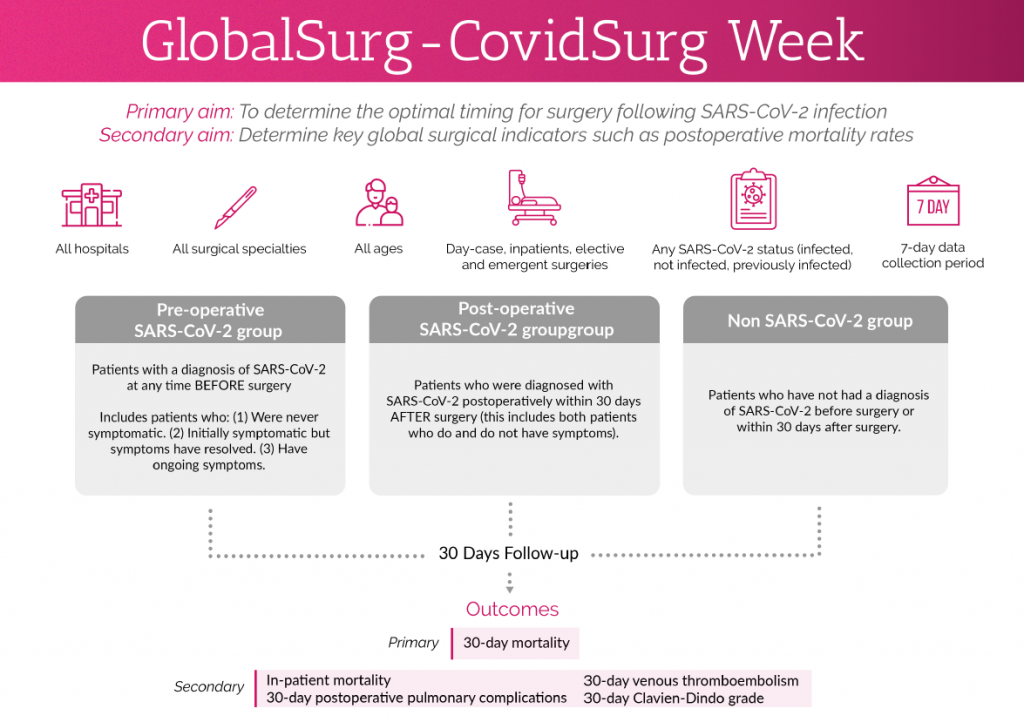 GlobalSurg | CovidSurg Week

documents