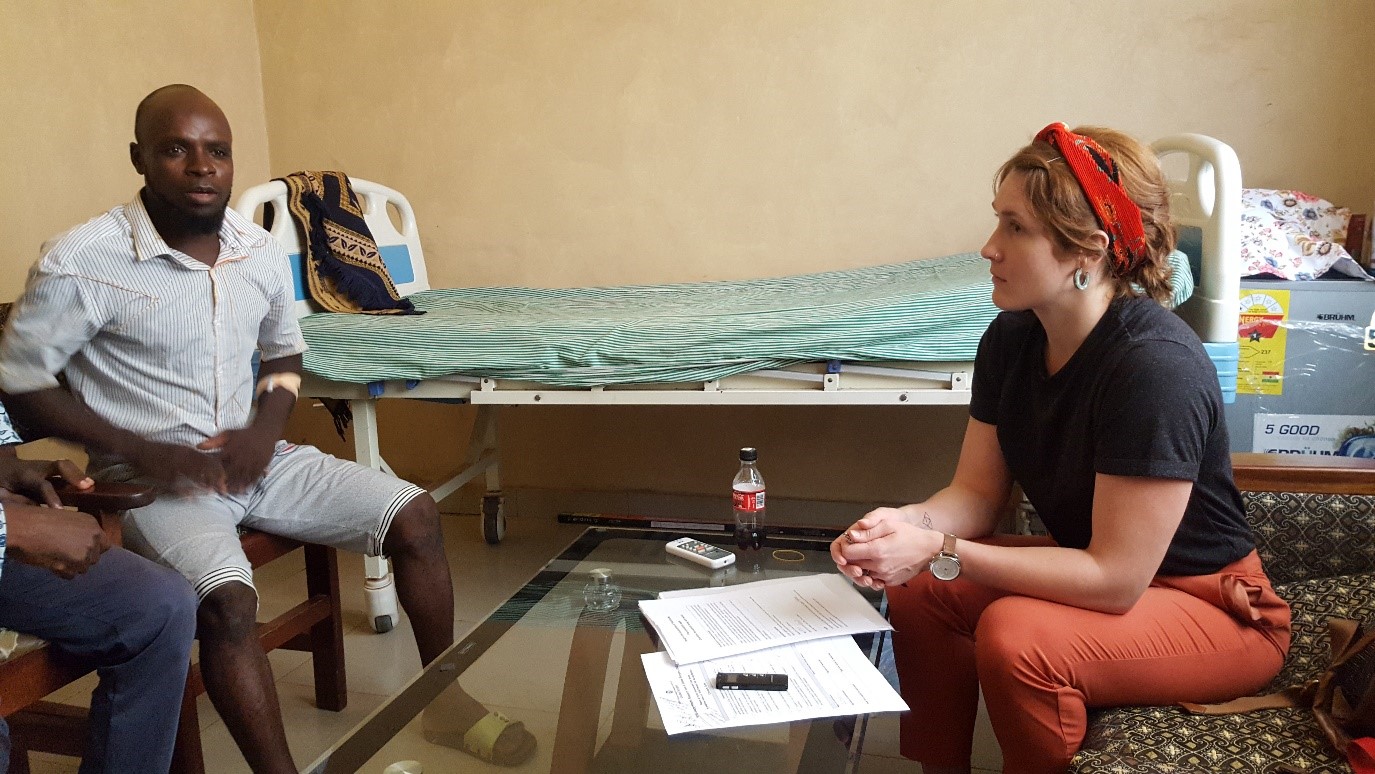 Community Engagement & Involvement @NIHR GSU
What is Community Engagement & Involvement?
NIHR INVOLVE defines Patient and Public Involvement as 'research being carried out 'with' or 'by' members of the public rather than 'to', 'about', or 'for' them.' At the NIHR GSU we are striving to implement these principles in our global Community Engagement & Involvement (CEI) practices embedded within all our LMIC (low and middle income countries) -based research projects.
Involving communities in clinical trials can help prioritise research areas by focusing on patients' needs and outcomes that matter to them. Patients' views help improve study design by ensuring interventions are feasible, acceptable and accessible to local communities. This is particularly important in low resource settings to ensure the design of studies and protocols caters for challenges and barriers that might be encountered in regards to patient recruitment, maximising the financial benefit and success of the intervention in the long run.
High quality involvement of communities in LMICs is still a fairly new concept with communities often not having had any prior experience of research or interaction with researchers, and are unaware of the benefits research can bring for them personally.
Working collaboratively with our NIHR LMIC-based research hubs to tailor country-specific approaches, we aim to implement best practice CEI to ensure that our studies are relevant to the most marginalised communities.
Our case studies showcase practical application of CEI in LMIC settings with focus on exploring best practice and highlighting challenges and barriers, as well as potential solutions. Hover over the flip boxes to see a brief description of the study, or click on them to learn about the tailored CEI activities.
The NIHR GSU has established a UK-based Public Advisory Group that consists of individuals who have lived for a substantial amount of time in one or more of our LMIC partner countries. The group provides LMIC-specific expertise and input into the development of GSU clinical trials.   with focus on feasibility, accessibility, acceptability and barriers and challenges of the interventions and accompanying documents like PIS and consent forms.
The advisory group has reviewed the patient interview questions for our TIGER study in Ghana, informed on the outline of patient focus groups in Ghana for the CRANE trial, and advised on the design of the patient information sheet and consent forms for the PENGUIN trial.
The group meets every three months and membership currently represents Nigeria, Ghana, The Philippines and India.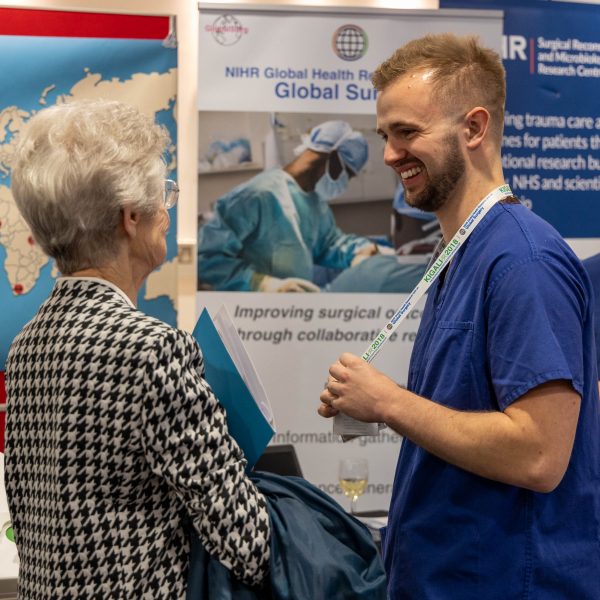 Learn about surgery in LMICs: Do you know what the minimum hygiene standards are in hospitals in rural Ghana? Did you know that not every hospital in LMICs has a surgeon on site at all times? Did you know that 5 billion people lack access to safe, timely and affordable surgery?
This is why our research is so important. And we would like to share our findings with you! We try and attend public events regularly, sharing facts on surgical care in LMICs, as well as providing the opportunity to try out some surgery equipment – we promise, it's fun!
The most recent event we attended was the Birmingham University campus based Patient and Public Involvement celebration. Read the full news article at the link below.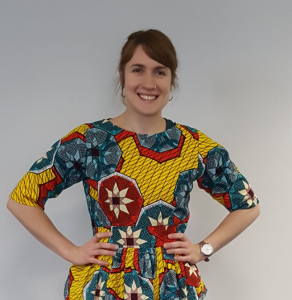 Please contact our Community Engagement and Involvement Manager, Dr Karolin Kroese, for further information on anything CEI-related, eg if you want further information on any of our CEI projects, have questions about resources, would like to join our UK-based Public Advisory Group, or would like us to attend your public engagement event.