EAGLE: ESCP Safe-anastomosis Programme in Colorectal Surgery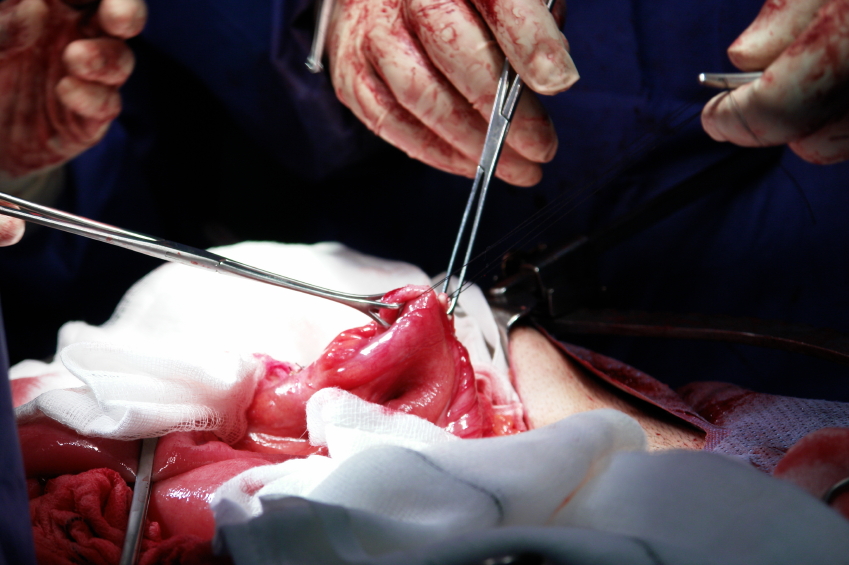 The ESCP Safe-anastomosis Programme in Colorectal Surgery (EAGLE) is an international, cluster randomised-sequence study of a Safe-anastomosis Quality Improvement Intervention to reduce anastomotic leak following right colectomy and ileocaecal resection.
Anastomotic leak is a severe, potentially life-threatening complication following right colectomy. Internationally, anastomotic leak occurs after 8% of right colectomies. Prospective cohort data demonstrate that patient selection, intraoperative factors, and technical variation are risk factors for anastomotic leak.
The Eagle trial is the latest and most ambitious of the global 'snap shot studies' that the European Society of Coloproctology (ESCP) has run over the past five years. The study consists of interactive, online training modules for surgeons and theatre teams and will assess whether implementation of the ESCP Safe-anastomosis intervention reduces risk of anastomotic leak rate.
Overall, we are aiming to collaborate with more than 2,000 surgeons in over 300 hospitals across the world, including 4,500 patients in total.
You can find out more about EAGLE, including how to get involved at  https://is.gd/EAGLEsitesetup
Preoperative risk stratification – making sure for each patient that anastomosis is safe for them.

Harmonisation of surgical technique – making the best anastomosis possible and checking it carefully after it is created.

Implementation of an intra-operative anastomosis checklist – focusing the attention of the whole theatre team at this critical stage of the operation.
EAGLE will collaborate with researchers in high, middle and low income countries all around the world.  Hospitals across Europe, South East Asia, South America, the USA, Saudi Arabia, North Africa and Russia have already registered to participate.