It's day 1 in Tamale! After a lovely flight, Stephen Tabiri and Edwin Yenli provided smooth transfers into the heart of Tamale. Tamale is at the heart of northern Ghana and is the third biggest city in Ghana after Accra and Kumasi.Well worth a trip, beautiful countryside and fantastic hospitality.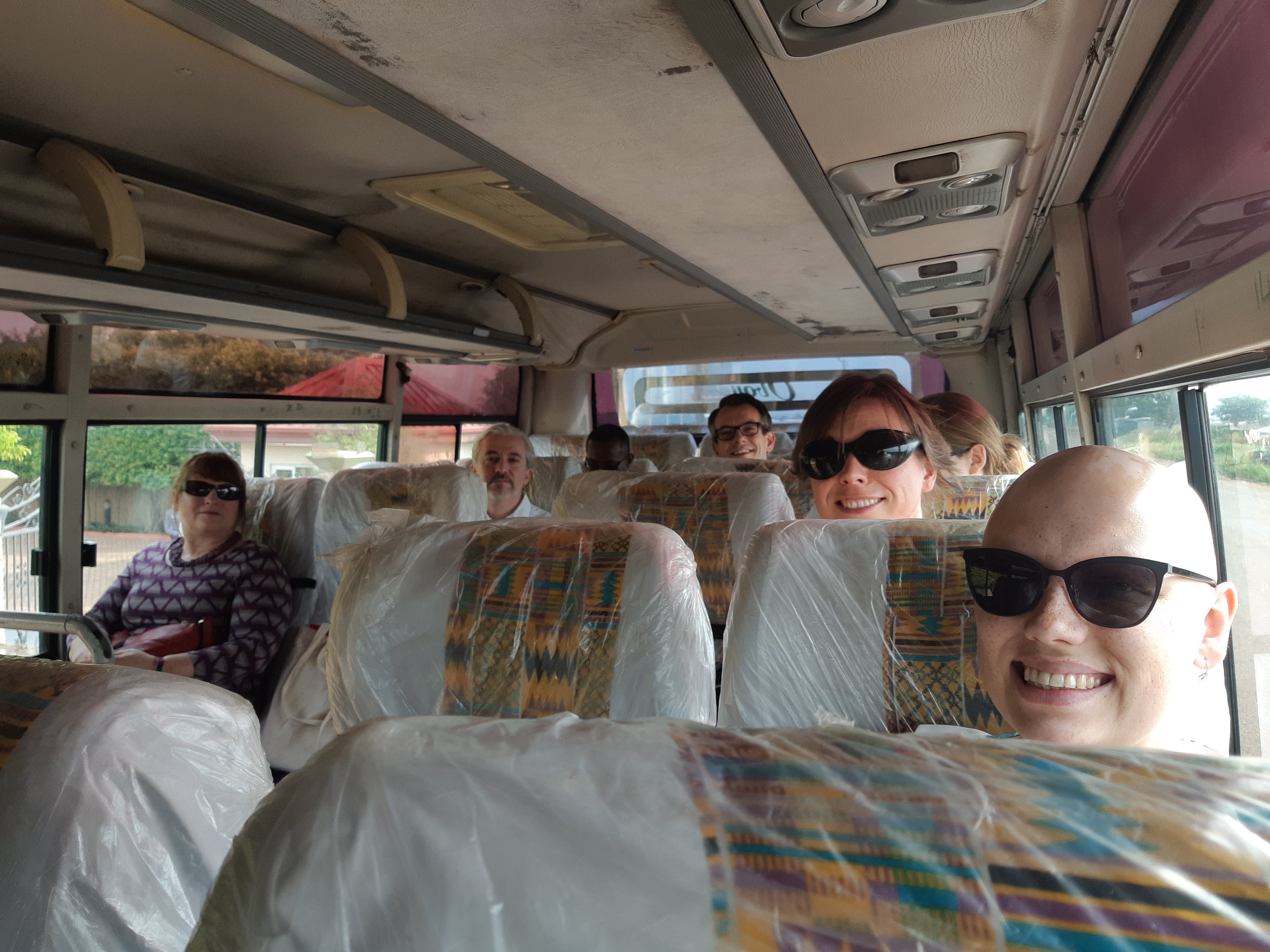 Back to the work in hand, today was a day packed with activity. The HealthyR course, spearheaded by Dr Riinu Ots marked the beginnings of the Ghana NIHR GSU Data Hub. A total of 15, nice new laptops, complete with Data Centre stickers, have been provided (after a long trip from Edinburgh) to allow clinicians and data scientists in Ghana to analyse their own data!
We delivered day 1 of our HealthyR notebooks course, kindly funded by the Wellcome Trust. Spearheaded by Riinu, this is an open source initiative which will have freely available course materials to anyone in the world.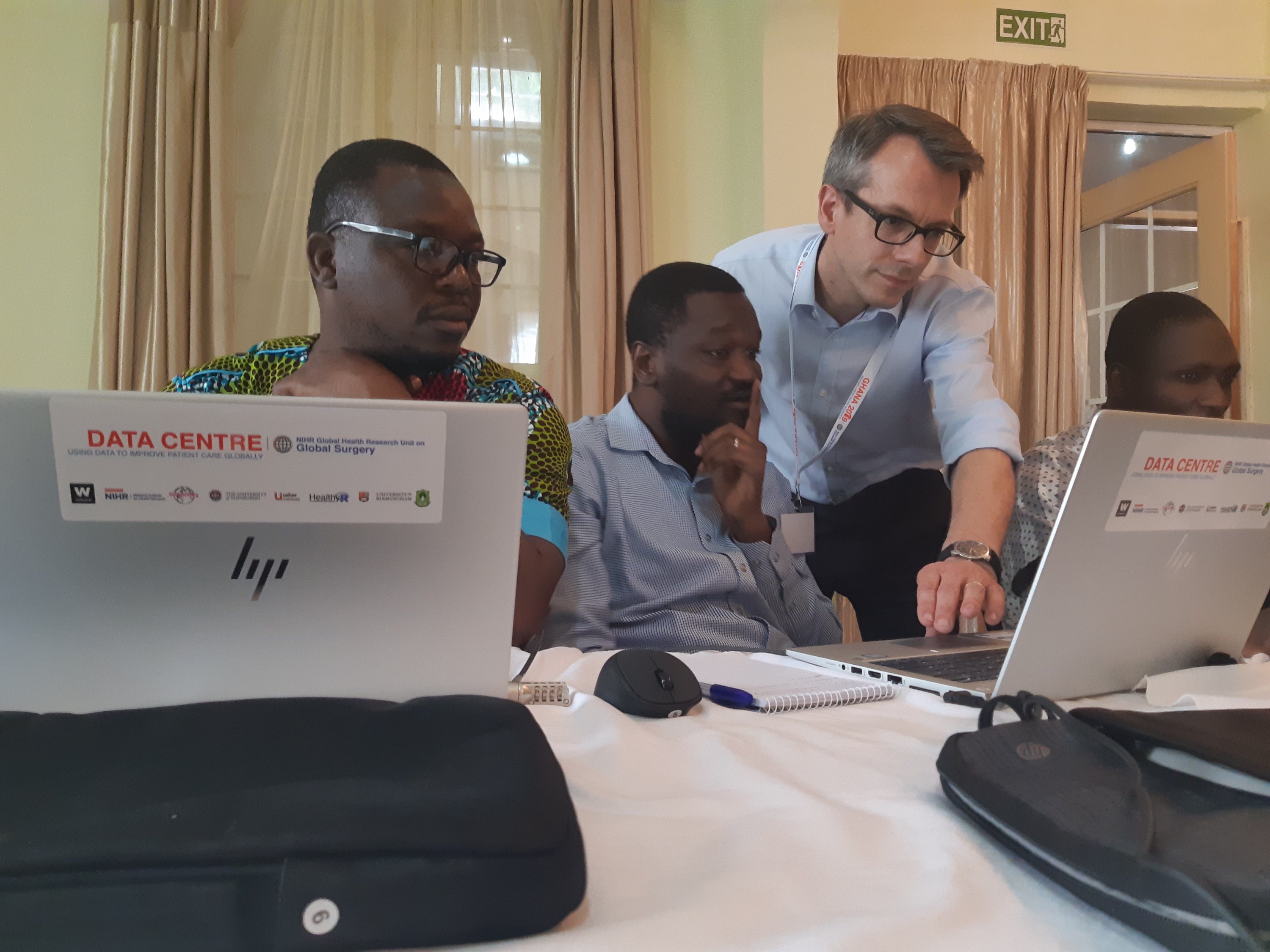 The objective of this session was to provide the tools for people working in the Ghana data hub who to undertake analysis of healthcare data. Some people had travelled upwards of 10 hours to undertake the courses today. Some had even come from the main meeting in Accra, showing no signs of tiredness from the previous 4 days of learning. Even our research manager, Katie Shaw, was a pupil!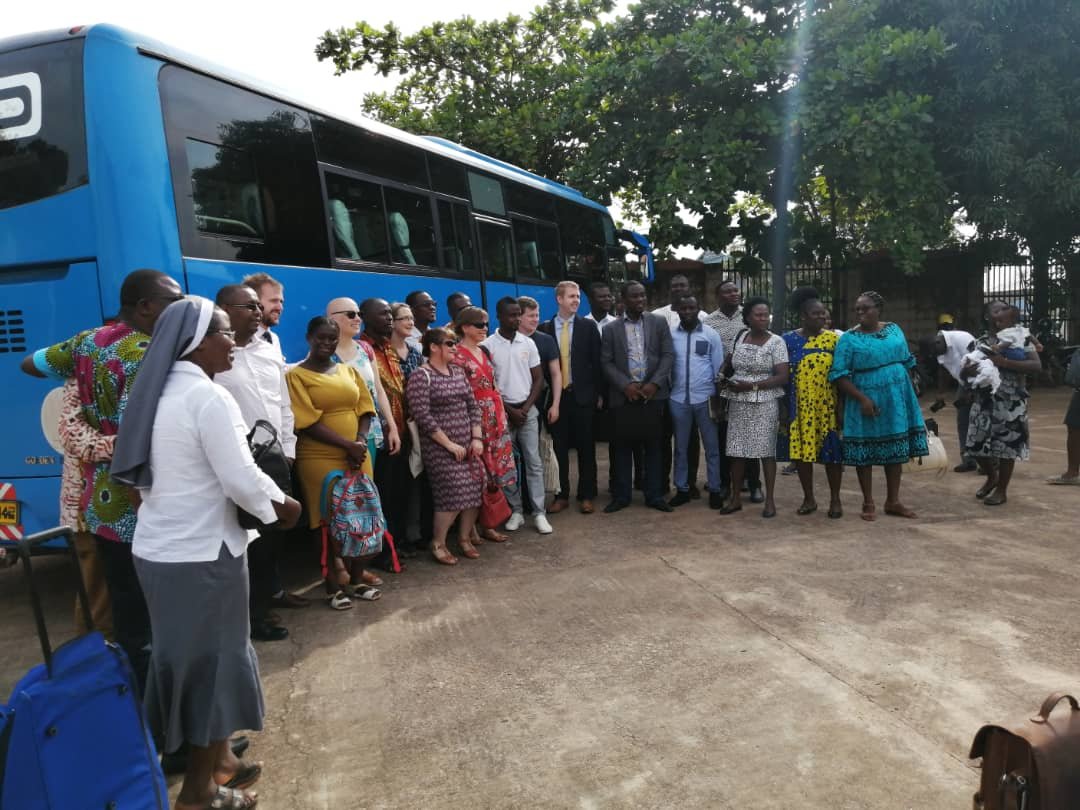 Kicking off with a dynamic how to make your first plot session, the delegates really threw all their efforts into the session. Many of the individuals had never coded or even done statistics before, making the feat even more impressive. The next session covered the basics of R and how to manipulate data, which was performed equally as well.
As a team, even on day 1, we learnt many ways we could improve the course so we can deliver the best materials globally. Riinu's portable, internet free R server was a particular favourite!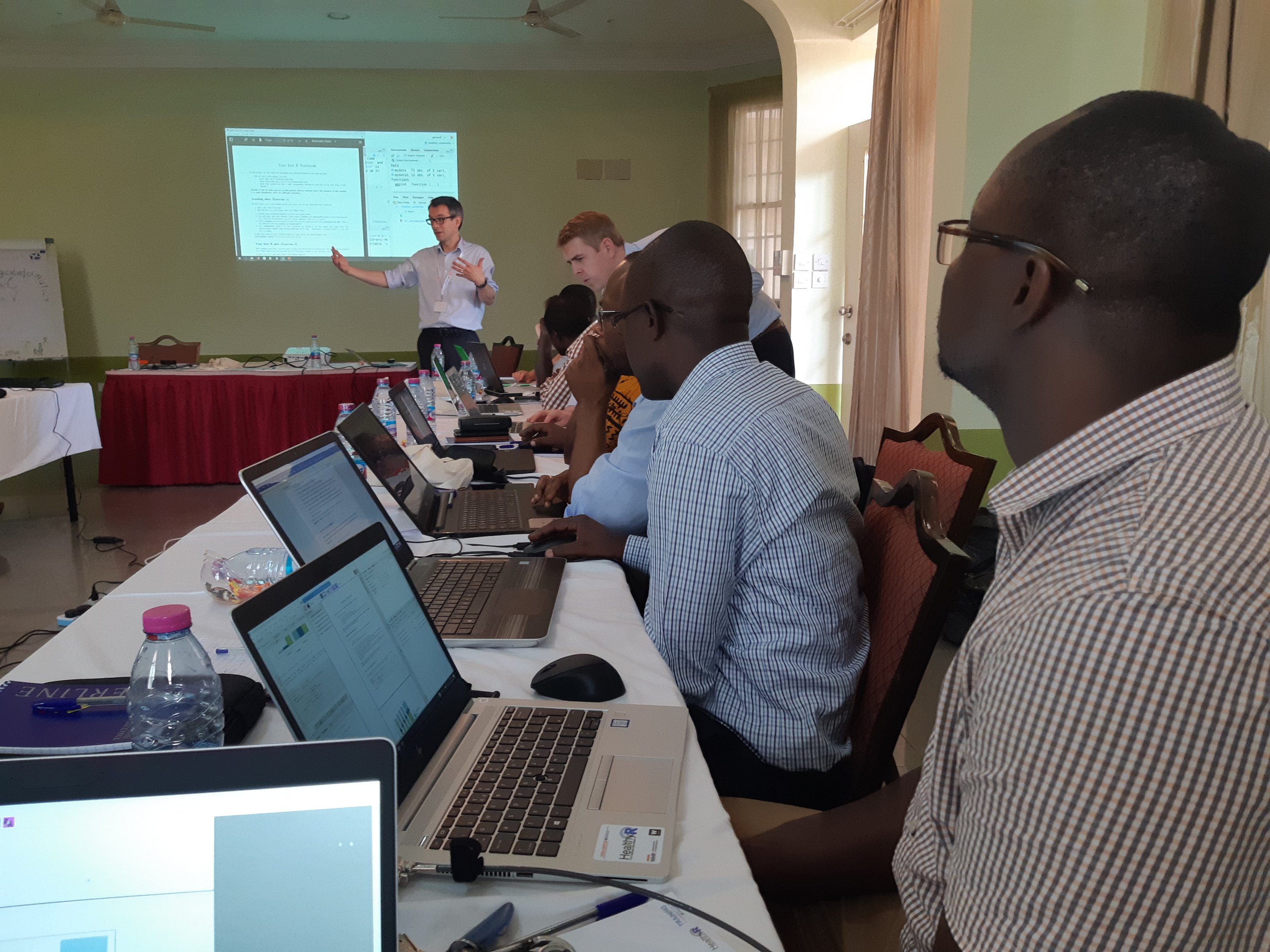 Loads of the younger delegates were particularly excited by the idea of a data hub and were asking how to be part of it. The future certainly is bright in Ghana.
We finished early so everyone could attend the Global Surgery showcase, where Ewen wowed people with the full power of R. Demonstrating the tools and plots that have been developed to allow individuals to analyse large datasets online by themselves.