Training Day at the NIHR GSU Research Prioritisation Workshop
During our final day in Accra, the NIHR GSU was running training courses available to all healthcare researchers in Accra.
In conjunction with the Royal College of Surgeons, England, 28 junior surgical trainees and residents had the opportunity to attend a practical basic surgical skills workshop at Korle-bu Teaching Hospital.
Across town at the meeting venue, academic courses in How to Write a Paper taught the principle of the conducting research projects – from initial concept through to publication in scientific academic journals, An Introduction to Statistics taught basic data analysis techniques and An Introduction to Health Economics provided a basic introduction to considering aspects on health economics when planning research.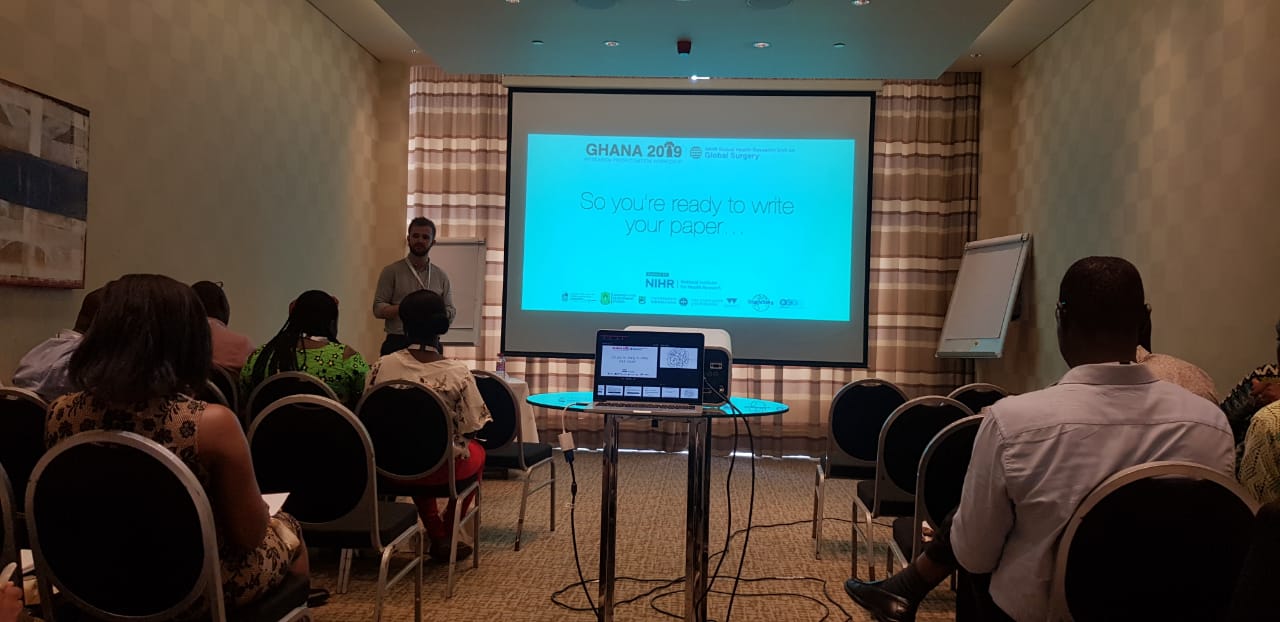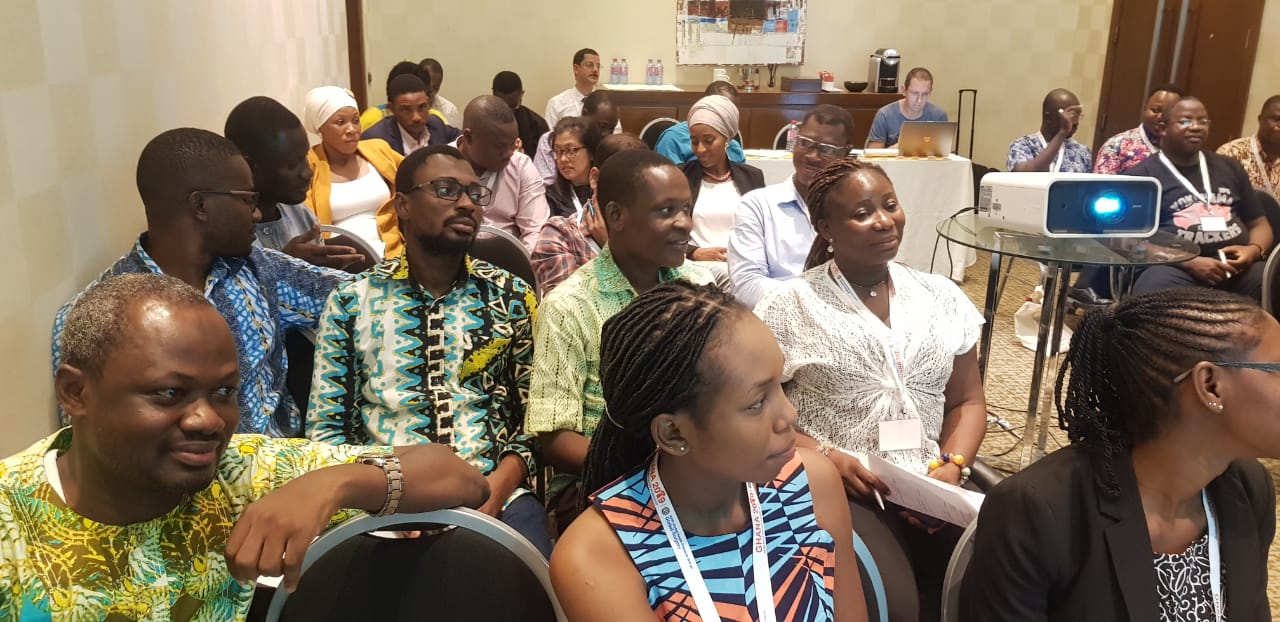 As well as these academic courses, our unit management team, Dr Sohini Chakrabortee, Dr Audrey Nganwa and Ms Belinda San ran multiple sessions together with trial managers Donna Smith and Rachel Lilywhite, for our new hub managers on all aspects of how to run and manage the hubs locally –  from setting up trials to financial management of the hub budget.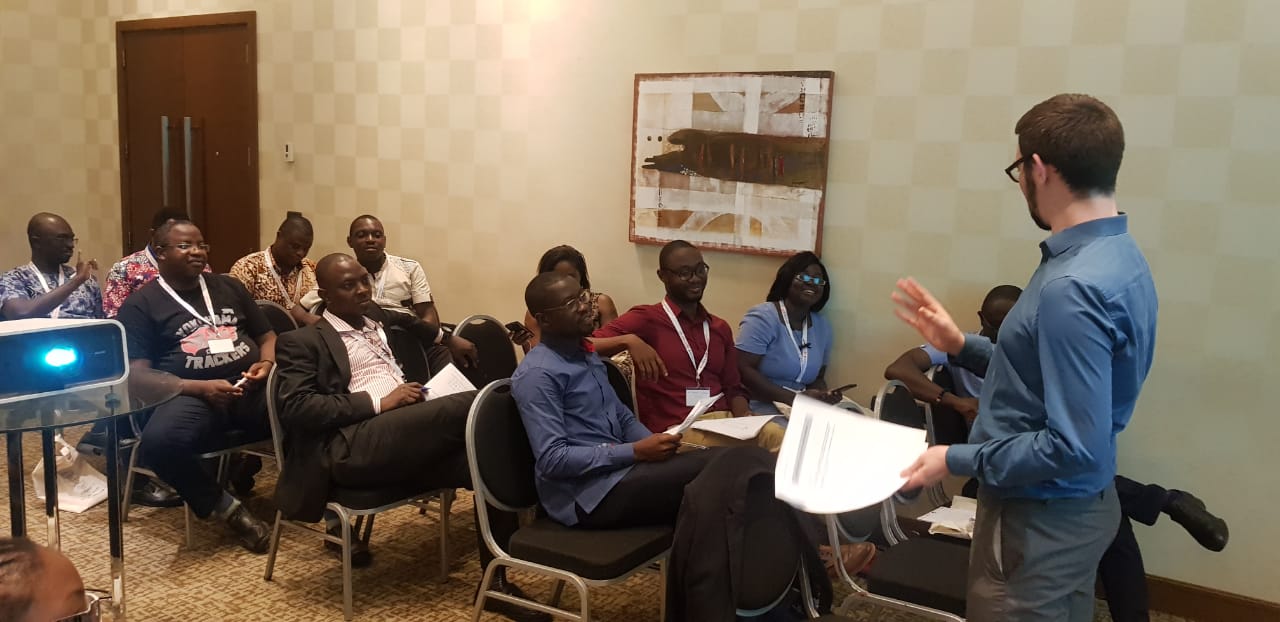 Overall, more than 40 delegates attended training courses and with our plan to convert the face-to-face modules to online content on our virtual learning environment we hope to make the teaching materials openly available to all.
Further training courses will run over the next few days up in Tamala – the home of the NIHR GSU hub in Ghana.