Day 1 of the NIHR Global Health Research Unit on Global Surgery
Follow #AccraGSU2019 to keep up with live meeting updates
Today saw the official start of a week-long programme of activities at the NIHR Global Surgery Unit's (GSU) Annual Research Prioritisation workshop in Accra, Ghana – and what a day it has been!
There was standing room only as meeting was opened by Professor Stephen Tabiri, Hub Lead in Ghana, and Professor Dion Morton, Co-Director of the NIHR GSU. There was an amazing turn out to hear updates on the fantastic progress our hubs in Ghana, India, Mexico, Nigeria, Rwanda and South Africa have been making as they establish their infrastructure and begin opening spoke hospitals to recruit to clinical trials.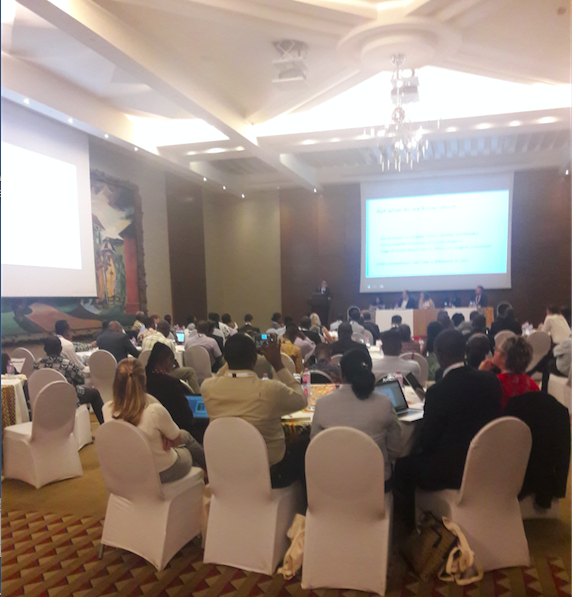 Throughout the day there was a rolling poster presentation of 32 posters from our hub and spoke hospitals.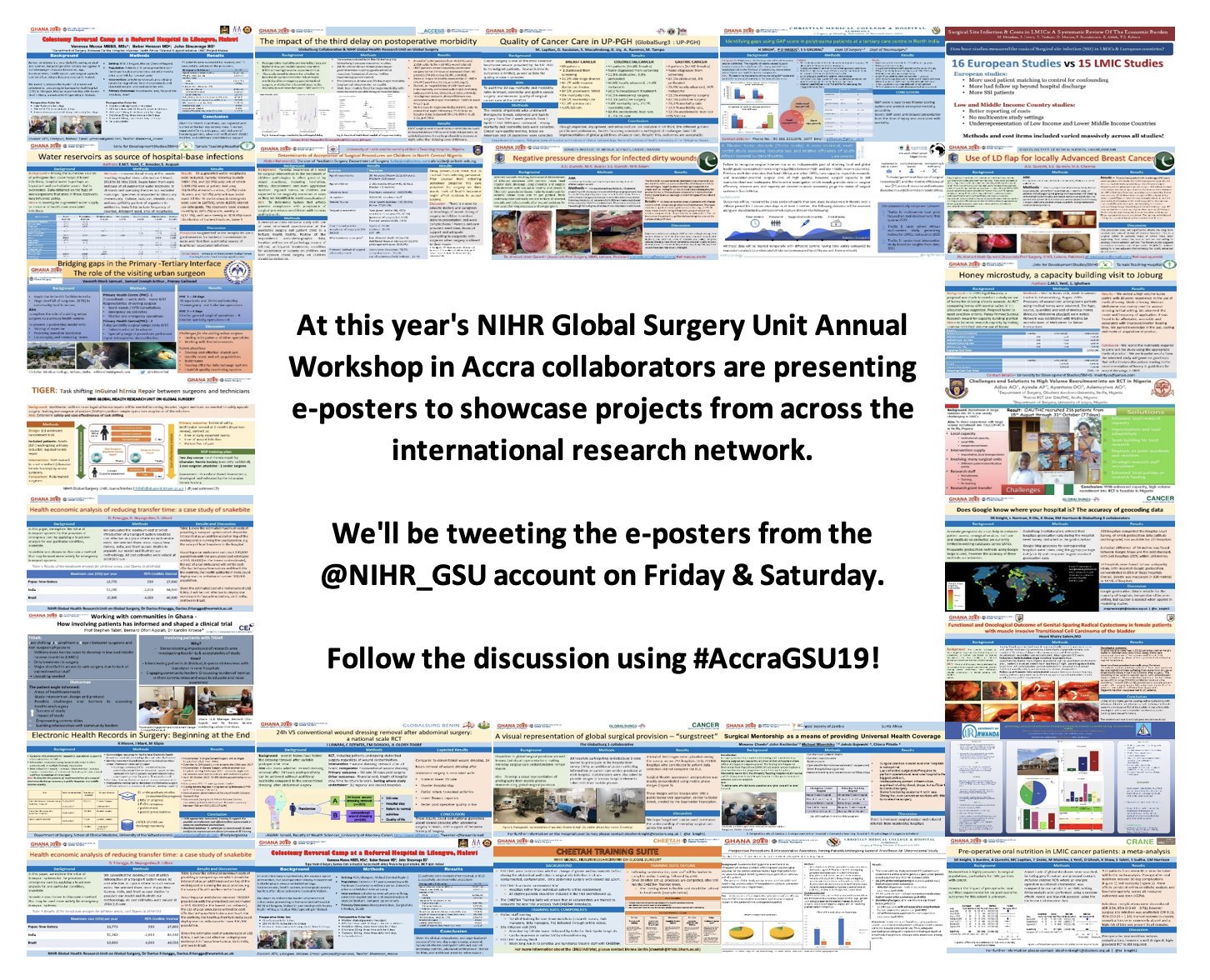 After a short networking break to catch up with friends and colleagues, Professor Ewen Harrison presented some sneak preview results of GlobalSurg 3 and we heard updates on the Falcon and Cheetah trails from Professor Antonio Ramos-De La Medina, Hub lead for Mexico, and Adewale Adisa, Deputy Hub Lead for Nigeria.
After lunch a packed room, including Dr John Mkrumah-Mills, President of the Ghana College of Physicians and Surgeons and Professor Samuel Deberah, Vice President of the Ghana College of Physicians and Surgeons Ghana, listened to the Health Minister of Ghana The Hon. Kwaku Agyeman-Manu describe his vision of improving health care as a basic human right in Ghana through collaboration and equal access to healthcare for all Ghanians.
Dr Yvonne Adu-Baohen, Director of Clinical Unit, at Federal Drugs Agency (FDA)  in Ghana then described role of the FDA in establishing clinical trials in Ghana and the route to success when making an application for an interventional clinical trial. 
This years Pump Priming Surgical Research Awards session heard updates from those successful studies funded by awards after the meeting in Kigali in 2018, followed by the bids for this year's awards with each hub represented – the winners will be announced tomorrow so watch this space!
Thanks to everyone who has made day 1 of the meeting such an amazing success – it's been great to see so many healthcare researchers coming together to debate and share ideas with the united vision of improving outcomes for patients all around the world.