We have a portfolio of studies including a cohort study that has recruited more than 10 000 patients to date. We shared the results from the first 1100 patients during our first webinar, now available on Youtube, Spotify, and ZOOM on-demand service.
A set of lectures are being designed to efficiently release the main findings of our studies to our collaborators and the surgical community, aiming to inform decision making as the study evolves.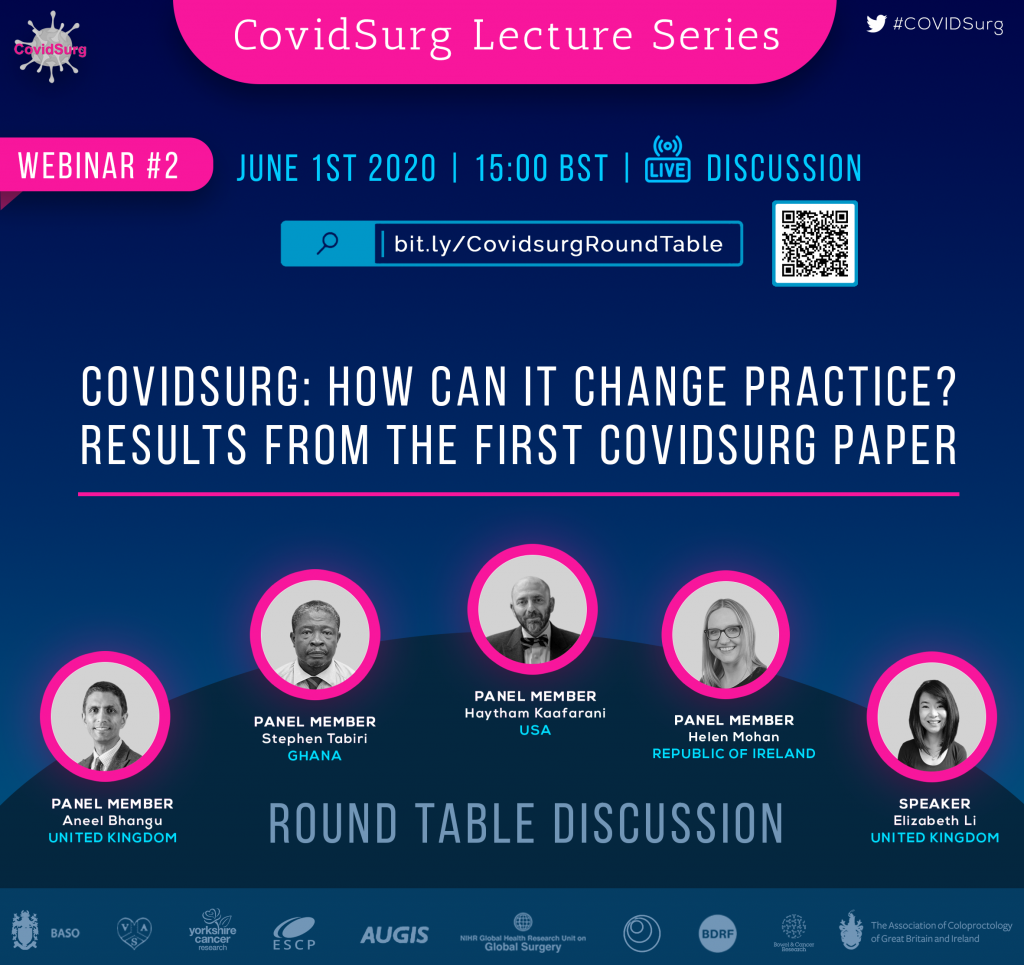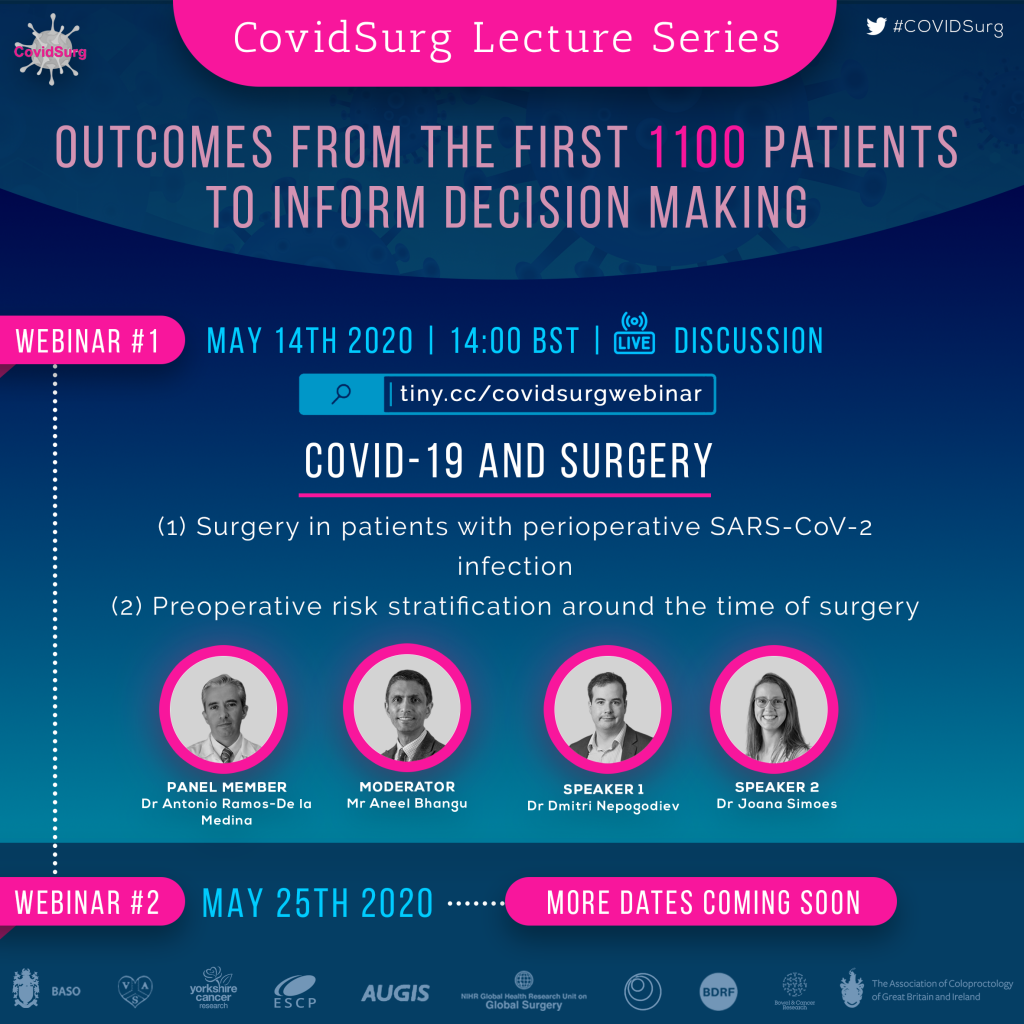 The CovidSurg Collaborative is working to deliver results from CovidSurg Cohort study, CovidSurg Cancer study and CovidSurg Modelling studies in order to guide clinical practice.  We will update this webpage with the upcoming published papers.
Global guidance for surgical care during the COVID-19 pandemic
The CovidSurg Collaborative has already published a Global Guidance for Surgical care during the COVID-19 pandemic, which is available FREE access here: full manuscript. (BJS; doi.org/10.1002/bjs.11646)
Elective surgery cancellations due to the COVID‐19 pandemic
Find the keypoints of Elective surgery cancellations due to the COVID‐19 pandemic: global predictive modelling to inform surgical recovery plans in this section. Full article is available FREE access here: full manuscript. (BJS; doi.org/10.1002/bjs.11746)
Mortality and pulmonary complications in patients undergoing surgery with perioperative SARS-CoV-2 infection
The CovidSurg Collaborative is pleased  to announce that The Lancet has accepted the first CovidSurg article about 1129 surgical patients with SARS-CoV-2 infection.  Find full text FREE access here. (The Lancet; doi.org/10.1016/S0140-6736(20)31182-X)