Final preparations being made for the 2nd Annual NIHR Global Health Research Unit on Global Surgery Research Prioritisation Workshop, Kigali, Rwanda
This week has been spent making final preparations for our Annual Research Prioritisation Workshop being held next week in Kigali, Rwanda.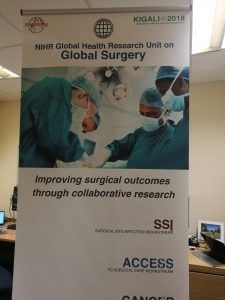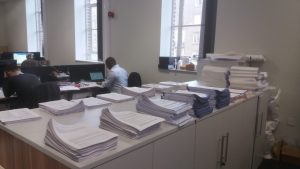 The delegate packs are all printed, sorted and packed and we're ready for the meeting.
Delegates will be arriving in Kigali over the next few days and we're looking forward to seeing our partners from across the world and meeting new colleagues from the Rwandan College of Surgeons and University of Rwanda.
During Wednesday and Thursday we will be carrying out our Annual Research Prioritisation exercise as well as discussing current Clinical Trials, surgical guidelines and cohorts studies. Friday and Saturday morning will be our training days where we will be holding workshops entitled 'Essential Skills for Global Research; avoid bad Science' and 'How to write a paper' at the University of Rwanda, whilst a basic surgical skills course will be taught at the University Teaching Hospital, Kigali in partnership with the Royal College of Surgeons, England