The Global Frontiers Conference 2016 is being held today in London. We are grateful to the organisers for the opportunity to speak about the great work being done by all GlobalSurg collaborators. Everyone was very impressed with everything you have all achieved.
Ed Fitzgerald spoke clearly about GlobalSurg 1. The first paper will be published in the BJS in April.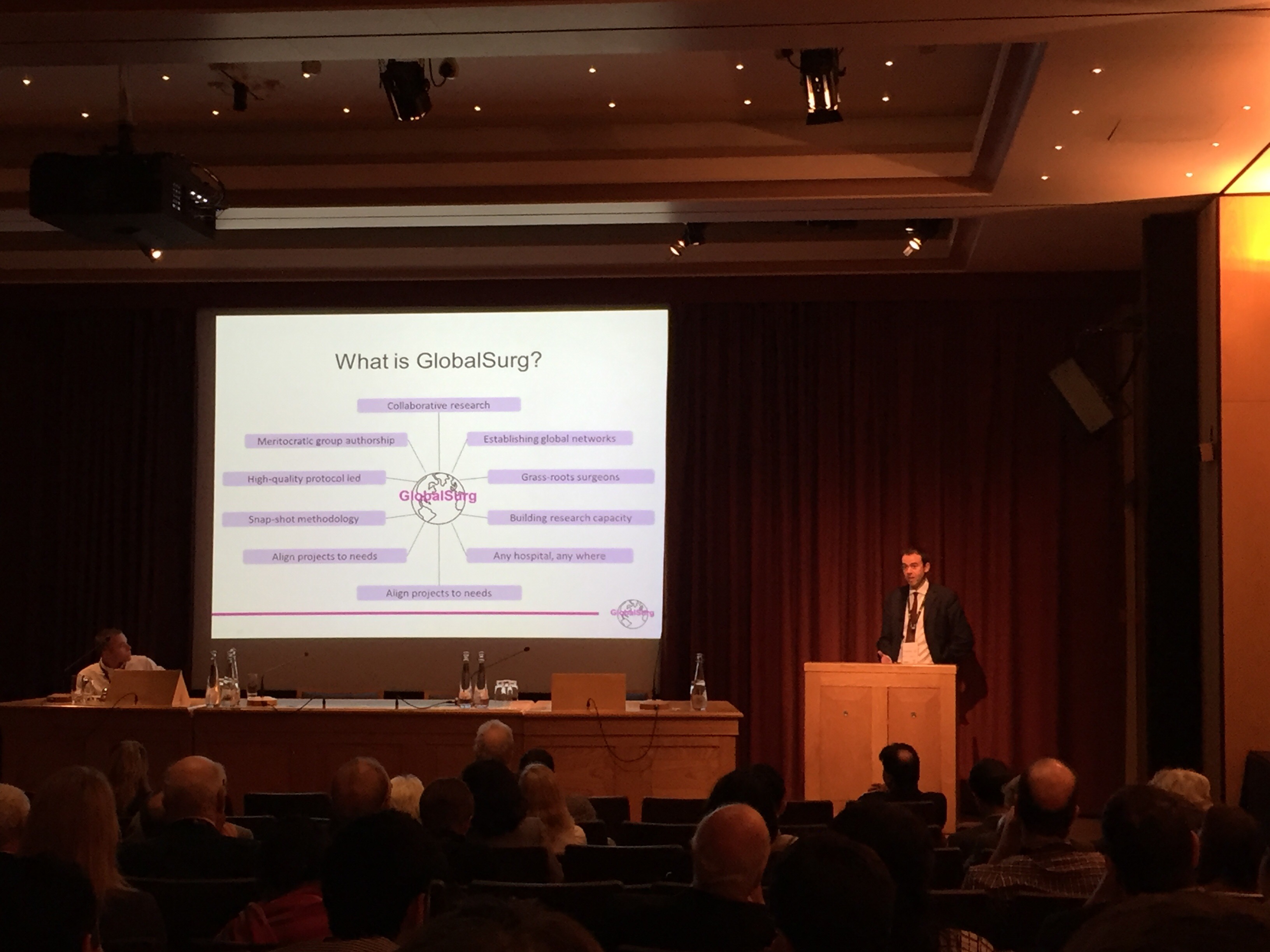 Aneel Bhangu described the plans for the first GlobalSurg Randomised Controlled Trial. This fantastic initiative takes GlobalSurg to a new level by examining an intervention in an RCT setting. We want you to get involved, please get in contact!