Training & Education Day!
Day 3 of the NIHR Unit on Global Surgery workshop was all about training and education
Remera Campus, University of Rwanda
Teams from the Universities of Edinburgh and Birmingham had the pleasure of visiting the lovely Remera Campus at the University of Rwanda to deliver 2 separate training courses.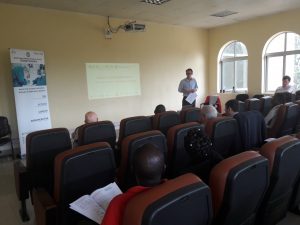 In a session entitled 'Essential skills for global research; avoiding bad science' Ewen, Riinu, & Tom gave a course on how to plan and execute research studies – and importantly how to avoid the pitfalls in data presentation and spot it in the published work of others. It was fantastic to hear and discuss all the research project ideas the attendees had.
The parallel session called 'How to write a paper' was given by Sudha, Tracey, Omar and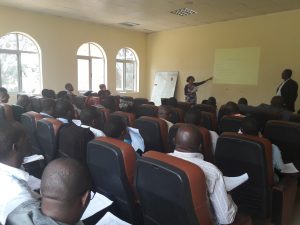 Mark and taught attendees how to develop their research into proper manuscripts for publication, and to critically appraise papers in the literature.
It was an absolute pleasure to have the opportunity to meet staff and students from the university – thanks to JC Allen and Emile for assisting with the organisation and great to meet Dr Stefan Jansen, Head of Research at the College of Medicine and Health Sciences, University of Rwanda.
University Teaching Hospital
The team from the Royal College of Surgeons, England, visited the University Teaching Hospital of Rwanda to give a Basic Surgical Skills Course – a practical course on suturing and anastomosis. A great practical session with the help of Maria from Guatemala and Luis from Mexico
Access & Perioperative work stream focus sessions
Additional small fora were also held for the access and perioperative working groups to develop current studies and plan strategies for future research projects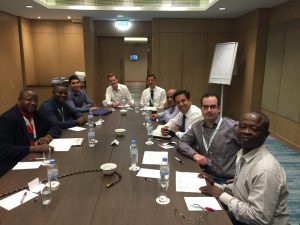 The first ever international session of the GRANULE workshop, (GeneRAtiNg sUrgicaL rEcruiters for randomised trials) was given by the team from University of Birmingham
Military Hospital, Kigali